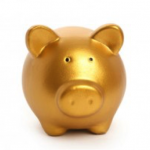 Where commercial banking typically involves multiple customers, suppliers, employees or even stakeholders, personal banking tends to be less complicated. However, it still works on the same cash management principles.
We Collect from our employer, Pay our bills and living expenses and Control by watching our accounts for fraudulent activity. And when it's time to Invest – the interest rates banks pay on our cash balances are often zero or near-zero.
IF YOU DON'T WANT TO CHANGE BANKS Don't upset any of your existing pre-authorized transactions. Leave everything just like it is and simply link a Manulife Personal Advantage Account to your existing bank accounts. Improve the interest ¹ you earn on your money. (current rate 1.25%) You could be adding thousands of dollars to your bottom line instead of to your bank's bottom line!
1 The variable rate of interest is applied to all funds in the account. Interest is calculated on the total daily closing balance and paid monthly. Rate is subject to change. Manulife Bank's posted deposit rates are good for new initial deposit amounts of up to $2 million. For amounts over $2 million please contact ICMS at 403-313-4302 or info@icmsltd.ca